All the services needed for that special day:
BARTENDING SERVICES BEAUTY CAKES CATERING
Paradise Gourmet
Jean Thompson
75-5828 Kahakai Rd.
Kailua-Kona, HI 96740
808-326-1244
www.ParadiseGourmet.com
Gay owned and operated – the islands premier catering company – anywhere on the island.
3/20n
CEREMONY & RECEPTION SITES
Open Arms Metropolitan Community Church
16-303 Ainaloa Blvd.
P.O. Box 1292
Pahoa, HI 96778
808-339-0835
www.OpenArmsPuna.com
2/15
DJs/ENTERTAINMENT EVENT PLANNERS
Hawaii Gay Weddings!
Pake Salmon
LGBT Weddings on Kauai, Oahu, Maui and Hawaii
808-258-7253
HawaiianStyleGayWeddings.com/
pride_guide/
Beach Weddings, Travel and more…
4/18
Hawaiian Style Weddings
Serving Kaua'i, O'ahu, Mau'i & the Big Island
Call Jana for a Free Consultation
888-744-5338
www.HawaiianStyleWeddings.com
Full-Service Planning for your Romantic, Intimate, Fun, & Beautiful Civil Union, Commitment & Vow Renewal Ceremonies with Hawaiian touches. Your choice of Officiant, Photographer, Location & More!
Photo by Willie Navarro.
2/15
A White Orchid Wedding, Inc
PO Box 2696
Wailuku, HI 96793
800-240-9336
www.WhiteOrchidWedding.com
Let us 'wow' you beyond your wildest expectations! Pick any Hawaiian Island and we will be there!
2/16
EVENT RENTALS
Grass Shack Parties and Rentals
75-5828 Kahakai Rd
Kailua-Kona, HI 96740
808-329-3500
www.GrassShackParties.com
Grass Shack Parties and Rentals is a reasonably priced alternative for all your party needs.
6/17
FASHIONS/ATTIRE FLORISTS INVITATIONS JEWELRY
Krikawa Jewelry Designs
Lisa Krikawa
1-888-KRIKAWA
www.Krikawa.com
Where your dream ring comes true.
2/15
Philip Rickard Honolulu Factory & Showroom
Ala Moana Center, Level 3,
Nordstroms Wing
1450 Ala Moana Blvd., Ste. 3324
Honolulu, HI 96814
800-548-2616
808-946-6720
www.PhilipRickard.com
Premier manufacturer of exquisite Hawaiian Heirloom wedding & traditional jewelry.
2/16
LEGAL SERVICES LIGHTING & DECOR OFFICIANTS
Christ Church Episcopal
Fr. Dick Tardiff
P.O. Box 545
Kealakekua, HI 96750
808-323-3429
www.ChristChurchKona.com
The Perfect Destination Wedding: Historic Christ Church or a Nearby Beach.
3/16
Weddings A La Heart
Rev. Libby Kelson-Fulcher, D.D.
P.O. Box 4965
Kailua-Kona, HI 96745
808-322-3322
866-321-3321
www.weddingsalaheart.com
Experience a carefully crafted soul ceremony styled especially for you. Sample Ceremonies. Heartfelt Hawaiian traditions. Gorgeous sites. We can arrange everything.
4/17
PHOTOGRAPHY
Indigo Images
Hana
P.O. Box 1988
Kailua, HI 96734
808-202-1988
www.Facebook.com/
indigoImagesOahu
www.OahuLGBTPhotographer.com
Passionate about creating portraits as unique as your stories, your personalities, & your love! Also serving Kauai, Oahu, & Maui.
2/15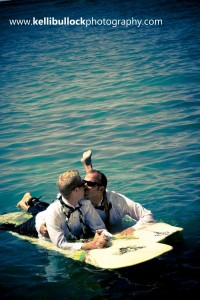 Kelli Bullock Photography
Kelli with an eye
Kelli Bullock
Serving All Islands
808-387-5224
www.Facebook.com
www.KelliBullock Photography.com
Kelli Bullock Photography specializes in destination weddings and unique, personal portraiture in the beautiful islands of Hawaii.
2/15
LightSea Images
Llevellyn Lightsey
P.O. Box 608
Puunene, HI 96784
(808) 283-8557
www.LightSeaImages.com
Maui based, but available on all islands for lifestyle portraiture, intimate weddings and other assignments. Fine art prints are available online and at select retail locations.
2/16
TRANSPORTATION
Discount Hawaii Car Rental
Serving the Island of Hawaii
Both Kailua-Kona & Hilo sides
1-800-292-1930
www.DiscountHawaiiCarRental.com
Discounted rates from national car rental companies. Jeep Wranglers, Convertibles, SUV's, Vans & Cars.
4/18
TRAVEL
Childs Travel
Serving All Islands
808-283-3873
Info@ChildsTravelInc.com
www.ChildsTravelInc.com
Your Full Service Travel Experts, specializing in worldwide travel, honeymoons, wedding destinations & more…"Because Travel Matters"
2/15