JANUARY
No Events Listed Yet
FEBRUARY
No Events Listed Yet
MARCH
Prince Kuhio Celebration of Kaua'i
Two weeks of numerous events are set to celebrate Prince Kuhio's birthday.
www.KauaiFestivals.com
Annual Kaua'i Orchid and Art Festival
Enjoy a free concert featuring Makana, great food and the amazing display of exotic, tropical orchids at the Garden Island Orchid Society's Spring Fantasy Orchid Show.
APRIL
No Events Listed Yet
MAY
Annual Kauai World Challenge
Hundreds of paddlers perform a 34 mile canoe relay race along the East and Southern coast of Kaua'i.
www.KauaiHoeWaa.com
JUNE
Annual Red Clay Jazz Festival
Featuring national and locally known jazz and blues artists.
www.RedClayJazz.org
Kauai Pride
June 17th-19th, 2016
www.LambdaAloha.com
JULY
4th of July
Celebrating Independence Day throughout the islands.
AUGUST
The Kauai Marathon
The Annual Kauai Marathon starts and ends at beautiful Poipu Beach.
SEPTEMBER
No Events Listed Yet
OCTOBER
29th Annual Emalani Festival Kauaʻi (Eo e Emalani i Alakaʻi Festival)
Presented by Hui o Laka
October 14th, 2017
9:00 AM – 4:00 PM
Kanaloahuluhulu Meadow
Kokeʻe State Park
Hanapepe, HI
808-335-9975
www.kokee.org
One of the island's most popular and authentic Hawaiian cultural events, the Emalani Festival Kauaʻi is a day of song, hula, history and pageantry, celebrating Hawaiʻi's beloved Queen Emma and recalling her journey to the Kokeʻe uplands and Kilohana vista in 1871.
NOVEMBER
Transgender Day of Remembrance
November 20
The Transgender Day of Remembrance was set aside to memorialize those who were killed due to anti-transgender hatred or prejudice.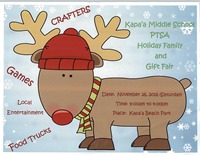 Kapa'a Middle School PTSA Holiday Family and Gift Fair
November 26th, 2016
9:00AM – 4:00PM
Kapa'a Beach Park
See Flyer
Whale Watching Season Begins
DECEMBER
No Events Listed Yet