Ambrosia Martini Lounge
1913- H.S. Kihei Rd.
Kihei, HI 96753
808-891-1011
www.ambrosiamaui.com
Proud to support the Maui LGBT Community.
2/15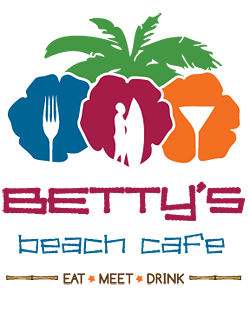 Betty's Beach Cafe
505 Front Street, Suite 120
Lahaina, HI 96761
808-662-0300
www.BettysBeach Cafe.com
EAT, MEET, DRINK
Breakfast, Lunch, Dinner
$2 Happy Hour Margarita Every Day. $16.95 Live Maine Lobster Every Wednesday!!!
2/20n
Bistro Casanova
33 Lono Ave.
Kahului, HI 96732
808-873-3650
www.CasanovaMaui.com
Best dining option by Kahului Airport. Smooth ambiance and exquisite food. Tapas and happy hours.
3/20n
Cafe at La Plage
2395 S. Kihei Rd.
Kihei, HI 96753
808-875-7668
A European-inspired café.
2/15
Cafe O'Lei Kihei
2439 S. Kihei Road #201A
Kihei, HI 96753
808-891-1368
2/15
Casanova Italian Restaurant & Deli
1188 Makawao Avenue
Makawao, HI 96768
808-572-0220
www.CasanovaMaui.com
The best Italian restaurant in Maui and the place to go for night time dancing and entertainment. A Maui landmark.
3/20n
CJ's Deli & Diner
2580 Kekaa Drive #120
Lahaina, HI 96761
808-667-0968
www.CJsMaui.com
The diner is cheerful and appealing and is just down the street from the uber-expensive resorts of Kaanapali
2/15
Gerard's Restaurant
174 Lahainaluna Rd.
Lahaina, HI 96761
808-661-8939
www.GerardsMaui.com
2/15
Merriman's Kapalua, Maui
1 Bay Club Place
Lahaina, HI 96761
808-669-6400
www.MerrimansHawaii.com
The ideal place for every momentous occasions. Our event specialists will make your day simply fabulous!
2/17
Teppanyaki Dan
2605 Kaanapali Pkwy.
Lahaina, HI 96761
808-661-0031
www.Sheraton-Maui.com
2/15
Tiki Terrace
2525 Kaanapali Pkwy.
Lahaina, HI 96761
808-667-0124
www.KBHMaui.com
2/15