All the services needed for that special day:
BARTENDING SERVICES BEAUTY CAKES CATERING CEREMONY & RECEPTION SITES DJ'S/ENTERTAINMENT EVENT PLANNERS EVENT RENTALS FASHIONS/ATTIRE FLORISTS INVITATIONS JEWELRY LEGAL SERVICES LIGHTING & DECOR OFFICIANTS PHOTOGRAPHY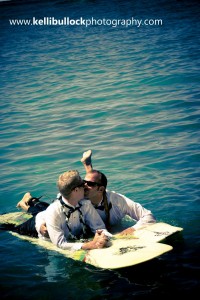 Kelli Bullock Photography
Kelli with an eye
Kelli Bullock
Serving All Islands
808-387-5224
www.Facebook.com
www.KelliBullock Photography.com
Kelli Bullock Photography specializes in destination weddings and unique, personal portraiture in the beautiful islands of Hawaii.
2/15
LightSea Images
Llevellyn Lightsey
P.O. Box 608
Puunene, HI 96784
(808) 283-8557
www.LightSeaImages.com
Maui based, but available on all islands for lifestyle portraiture, intimate weddings and other assignments. Fine art prints are available online and at select retail locations.
2/16
TRANSPORTATION
Discount Hawaii Car Rental
Serving the Island of Molokai
1-800-292-1930
www.DiscountHawaiiCarRental.com
Discounted rates from national car rental companies. Jeep Wranglers, Convertibles, SUV's, Vans & Cars
4/18
TRAVEL
Childs Travel
Serving All Islands
808-283-3873
Info@ChildsTravelInc.com
www.ChildsTravelInc.com
Your Full Service Travel Experts, specializing in worldwide travel, honeymoons, wedding destinations & more…"Because Travel Matters"
2/15