Pick a category to get all the resources the community provides:
ADVOCACY
College Guide for LGBT Students

Equality Hawaii
PO Box 11144
Honolulu, HI 96828
808-221-0799
www.EqualityHawaii.org
Dedicated to securing Equality for all LGBT People.
Everyone Is Gay
556 S Fair Oaks Avenue
Suite 101 #490
Pasadena, CA 91105
www.EveryoneIsGay.com
Everyone Is Gay provides advice to LGBTQ youth and works to foster compassionate school environments and communities.
GSA Hawaii (Gay Straight Alliance)
677 Ala Moana Blvd. #226
Honolulu, HI 96813
808-521-2437 x276
www.GSAHawaii.org
GSA Hawaii is a state-wide network that provides support for Gay-Straight Alliances (GSAs) in Hawaii's schools. GSAs are student clubs that work to improve school climate for all students, and promote acceptance, tolerance, and support.

Gregory House Programs
200 N. Vineyard Blvd Suite A310
Honolulu, HI 96817
808-592-9022
www.gregoryhouse.org
Development of programs to meet the housing needs of persons living with HIV/AIDS throughout Hawaii.
Hawaii LGBT Legacy Foundation
P.O. Box 23300
Honolulu, HI 96822
HawaiiLGBTLegacyFoundation.com
Supports, empowers, educates and unifies LGBT organizations and individuals in Hawaii. Projects include: Honolulu Pride™, The LGBT Center – Waikiki, Youth LGBT Education, the development of a home for homeless youth, through the support of Youth Outreach, and Big Island Pride.
Hulumanu Foundation
1611 Keeaumoku #202
Honolulu, HI 96822
808-723-9154
www.hulumanufoundation.org
We are commited to strengthening native hawaiian practices that support the learning, understanding, behaviors, and spiritual connections through the use of hawaiian language, culture, history, traditions & values.
The Imperial Court of Hawaii
1320 Middle Street
Honolulu, HI 96819
744-264-8185
www.theImperialCourtofHawaii.org
Ku Aloha Ola Mau
1130 N. Nimitz Hwy., Ste. C-302
Honolulu, HI 96817
808-538-0704
www.DashHawaii.org
Committed to enhancing the quality of life in Hawaii through excellence in service and responsive action toward the individual and community's needs surrounding chemical dependency.
Kulia Na Mamo
1149 Bethel Street Suite 300
Honolulu, HI 96813
808-791-2020
www.kulianamamo.org
Strives to improve the quality of life for transgender people living in the Hawaiian Islands.
Lesbian & Gay Business of Hawaii
P.O. Box 8733
Honolulu, HI 96830
808-216-6965
www.LGBHawaii.com
We are a proud and effective business organization.
Life Foundation
677 Ala Moana Blvd, Suite 226
Honolulu, HI 96813
808-521-2437
www.LifeFoundation.org
Fighting AIDS in Hawaii & the Pacific.
Lima Kokua
The vital work of Lima Kokua, Inc. is ongoing with special attention offered to individuals & organizations needing support & causes that may be under-funded or under-appreciated.
My Kid Is Gay
556 S Fair Oaks Avenue
Suite 101 #490
Pasadena, CA 91105
www.MyKidIsGay.com
My Kid Is Gay is an online advice-based resource for families and communities of LGBTQ youth.
RainbowFamily808.com
RainbowFamily808@gmail.com
www.RainbowFamily808.com
Promotes the health and well-being of the LGBT community. Parents, families and friends of the LGBT community are all welcome.
The Trevor Project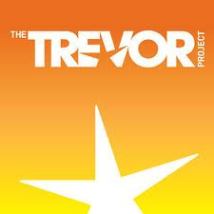 Teen Suicide Hotline
The Trevor project is a national organization focused on crisis and suicide prevention efforts among the LGBTQ youth.
866-4-U-Trevor
(866) 488-7386
www.thetrevorproject.org

West O'ahu Hope For A Cure Foundation
PO Box 2117, Ewa Beach, HI 96706
808-685-6702
www.WestOahuHopeForaCure.org
To help prevent the spread of HIV/AIDS, STD's through Education in the communities of Hawaii.
CHURCHES & RELIGIOUS ORGANIZATIONS
Church of the Crossroads
Rev. David Baumgart Turner
1212 University Ave.
Honolulu, HI. 96826
808-949-2220
www.ChurchOfTheCrossroadsHawaii.org
We welcome LGBTQ persons into the life and leadership of our church, and invite you to join in our mission of Christian love, peace, justice and stewardship of the environment. We are a Just Peace, Open and Affirming congregation of the United Church of Christ.
Dignity Honolulu
539 Kapahulu Ave.
Honolulu, HI 96815
808-352-7558
www.Honolulu-DignityUSA.org
First Unitarian Universalist Church
Rev. Dr. Jonipher Kwong
2500 Pali Highway
Honolulu, HI 96817
808-595-4047
www.UnitariansOfHI.org
We are an Open and Welcoming Congregation.
Oahu Jewish Ohana
Oahujewishohana@gmail.com
www.Facebook.com
O'ahu Jewish 'Ohana is a welcoming, open and accessible Reform community. We worship and celebrate together on Erev Shabbat and major Jewish holidays, and meet for community service, social events and Torah study.
Unity Church of Hawaii
3608 Diamond Head Circle
Honolulu, HI 96815
808-735-4436
www.UnityHawaii.org
A loving environment for personalized Civil Union, Marriage, Memorials and Blessings. Church membership not required.
ENTERTAINMENT & EVENTS
Gay Men's Chorus of Honolulu
2700 S. King St. Suite 11707
Honolulu, HI 96828
GMCofH@gmail.com
www.GMCofH.org
Founded in September, 2012 and proud to be the first "OUT" musical organization in the State of Hawai'i. The mission of GMCofH is to achieve excellence in the performance of men's choral music.

The Honolulu Gay & Lesbian Cultural Foundation
1670 Makaloa Street #204, PMB #370
Honolulu, HI 96814
808-675-8428
www.HGLCF.org
Proud producers of the Honolulu Rainbow Film Festival.
Honolulu Pride™ Parade and Festival
P.O. Box 23300
Honolulu, HI, 96822
www.HonoluluPride.org
Hawaii's largest LGBTQ community event takes place every year during the third week of October. Honolulu Pride™ is a project of the Hawaii LGBT Legacy Foundation.
SOCIAL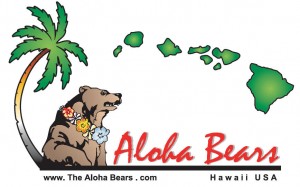 Aloha Bears
In the middle of the Pacific Ocean, on a beautiful chain of Islands that we call the State of Hawaii, there is a family of bears, The Aloha Bears
alohabears@gmail.com
www.thealohabears.com
Frontrunners/Frontwalkers
Honolulu
702-546-6937
Contact@HonoluluFrontrunners.org
www.HonoluluFrontrunners.org
A club that provides encouragement and support to Gay men, Lesbians & others with an interest in running or walking.
Honolulu Men's Dining Club
Sponsor monthly dinners where interesting men enjoy lively conversation and fine dining.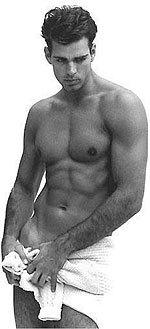 ManOH Males Au Natural of Hawaii
Males Au Natural Of Hawaii is a diverse group of men on Oahu and the neighbor islands. We're from all sorts of backgrounds, professions, ages and ethnic groups, with one thing in common… we like to play naked!
SPORTS
Hawaii Gay Kickball League
Oahu, HI
www.hawaiigaykickball.com
Come on out and be part of the fun at Kapi'olani Park in Waikiki! Our league is an LGBTQ and ally-based group that embraces and values each member for who they are and what they bring to the organization. We accept all skill levels and celebrate diversity through sport.