Advertise With Us
Reach out to hundreds of thousands of potential new gay tourism & wedding customers with Hawaii Pride Guide and GoGayHawaii.com.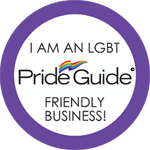 What's Happening?
Posted on Wednesday, March 25th, 2015
MAUI HANDS GALLERY AT 612 FRONT STREET, LAHAINA PRESENTS PHOTOGRAPHER, SANDRA GREENBERG, EVERY FRIDAY IN LAHAINA FROM 4:30-7:30 PM. A COLLECTION OF HER PHOTOGRAPHS FROM AROUND THE HAWAIIAN ISLANDS ON DISPLAY. About The Artist "I was fortunate to …(more)
About Marriage
Pride Guide Hawaii is your gay travel guide and resource to one of the top gay destinations for LGBT travel, gay and lesbian weddings, hotels, restaurants, nightlife and more in the enchanting and accepting Hawaiian Islands!
With legal Same-Sex Marriage as of December 2, 2013 — gay Hawaii has never been more alluring and accepting of gay tourism.
Our Featured Partners