17 Palms Kauai Vacation Cottages
Ross or Jeff
414 Wailua Kai Street
Kapaa, HI 96746
888-PALMS-99
888-725-6799
www.17PalmsKauai.com
Condé Nast & Trip Advisor award-winning, private homes steps from east shore path and ocean in garden setting for 10+ years.
2/20n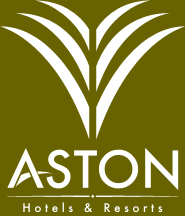 Aston Hotels & Resort
2155 Kalakaua Ave., 5th Floor
Honolulu, HI 96815
866-774-2924
www.AstonHotels.com
Hotels and resorts on four Hawaiian Islands to fit every taste, lifestyle and budget.
3/16
Courtyard Marriott Resort Kauai at Coconut Beach
Damon Lockrem
650 Aleka Loop
Kapaa, HI 96746
808-822-6605
www.CourtyardKauai.com
Nestled on Coconut Beach, the Courtyard Kauai is one of the top Kauai resorts.
2/20n
Hanalei Surfboard House
5459 Weke Road
Hanalei, HI 96714
808-826-9825
www.HanaleiSurfboardHouse.com
With the sound of waves reaching the shore behind you, step through the gate and up the path to your own vacation hideaway. In the heart of famous Hanalei.
2/20n
Kauai Calls! Set Your Heart Free
Candace Mack
160 Ohana Street
Kapaa, HI 96746
808-822-2400
www.KauaiCalls.com

True Aloha Spirit! Beautiful Kauai Island where dreams are made, the very definition of a tropical paradise.
3/16
Plantation Hale Suites
TAG Approved
525 Aleka Loop
Kapaa, HI 96746
800-775-4253
www.Plantation-Hale.com
Large one-bedroom suites with full kitchens. Deluxe Suites newly renovated. Kauai's best value and location.
3/20n
Poipu Plantation B&B Inn and Vacation Rentals
TAG Approved
1792 Pe'e Road
Poipu Beach, HI 96756
808-742-6757
800-634-0263
www.PoipuBeach.com
A wonderful Poipu Beach property with 14 accommodations, in a quiet, private,setting. Great for all travelers or groups to 35 guests. Lots of Aloha served here!
4/19 n
Princeville Resort Hawaii
5520 Ka Haku Road
Princeville, HI 96722
808-826-9644
www.PrincevilleResortHawaii.com
Perched above Hanalei Bay, Princeville Resort brings unmatched sophistication and serene luxury to one of the most remarkable destinations in the world.
4/17n