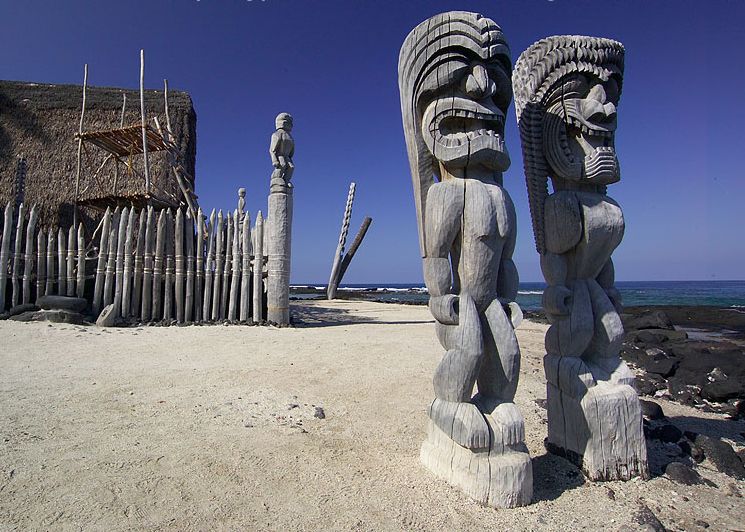 While public nudity is illegal in all of the Hawaiian Islands, finding a gay beach in Hawaii isn't all that difficult.  Depending on the island you're visiting there are hundreds of pristine beaches and public strands where you can enjoy the sands in style.   From families to singles mixed, gay, straight or hedonistic – check out guide to find the best gay beach Hawaii has to offer.
Just like famed South Pacific surf, the beach scene in gay Hawaii can change with a moment's notice, so check with locals to get the inside scoop on the hottest place to tan your tush in paradise.  Bartenders,  LGBT restaurant owners and accommodation managers usually have a finger to the pulse as to where it's safe to let it all hang out in Hawaii, keep it covered up or perhaps even riskier forays in the sun, sand and surf on a gay island.  There many private nooks, bushes and dunes, depending on what part of Hawaii you visit; from gay Kauai to gay Kona and the Maui gay scene to gay Waikiki.  Some beaches are actively patrolled by the fuzz, so be sure to comply with local laws at all times.
From black sand beaches to riveting red sand, and sugary white sable stretches — Hawaii is renowned for some of the world's most pleasing beaches.  Make sure your trip is memorable and send us your pix and your insights!  We'd love to hear from you!